Online Training
Online Dog & Puppy Training
While all our classes have now resumed we are still, also, able to offer the modern virtual alternative of online based sessions if required. Training can be arranged at a time to suit you via Zoom or Teams. It's up to you whether you want to be at home or even out on a walk while taking part in the session.
Some of the benefits of a Zoom meeting are:
You can arrange a time to suit you

They can be done in the comfort of your own home

You can see your trainer on screen

You can ask questions and discuss your specific needs
We offer an online pre-puppy session and a 4 week 1-2-1 online puppy training course. We can also offer individual Zoom/Teams based training and behaviour sessions depending on your requirements.
Call us on 07787 041660 to discuss your requirements and to book a one-to-one session.
Online Pre-Puppy Session
Online Pre-Puppy Session
Bringing a new puppy home can be one of the most exciting times for you and your family but can also be very challenging and overwhelming. We want to help you get off to the best start with your new arrival and our 1-2-1 Pre-Puppy Zoom Session will provide you with the necessary help and advice you will need to settle your puppy into their new home.
This 1-2-1 session can be arranged at a day or time to suit you before your puppy arrives and can cover any issues you may want to address such as:
Transition from breeder to home

The first night

Sleep arrangements / bedding

Crate training and or puppy play pen

Equipment

Puppy behaviour

Food/diet

Garden safety
The online session will last for one hour and costs £40.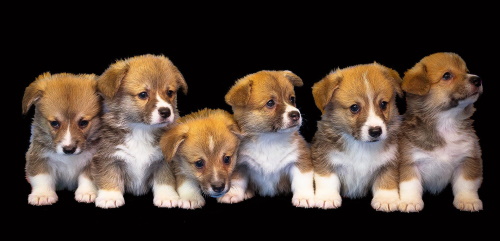 Online Puppy Course
Online Puppy Training Course
Our bespoke, tailor made puppy training package will get your puppy's training off on the right path from the day you get them home.
The package is made up of 4 x 40 minute Zoom sessions, that can be arranged at a day and time to suit you. Our online package will give you all the help and advice tailored not only to your puppy's needs but also your family's needs and lifestyle.
As well as your four Zoom sessions we will give you on-going support throughout the duration of the course via email or phone should you need it. You will get access to our private Facebook training group, where you can post training videos or ask questions as well as seeing regular posts from Hunts Happy Hounds.
Your four Zoom sessions will include:
Toilet training

Biting and Chewing

Crate Training (if required)

Reflex to name / Eye Contact

Basic Positions, Sit, Down and Stand

Recall

Intro to lead walking

and more……
The four sessions cost £100 and need to be taken within eight weeks of booking.